ONE
is a new generation sealer that has been created to reduce envelope packaging time, monitor the welding quality, and seal all types of paper for sterilization, including folded paper.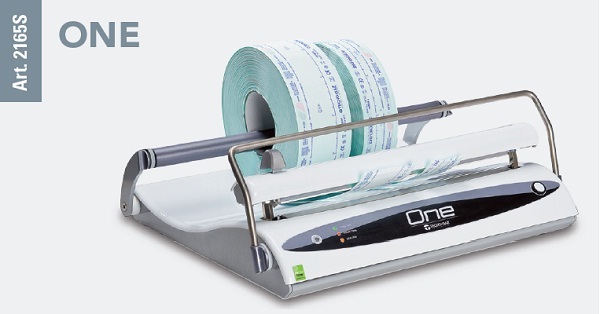 One assures:
• 12 mm sealing band.
• 32 cm sealing bar.
• Simple paper introduction.
• Active electronic control over the couple of heating elements.
• Visible cutting area.
• Possible incorrect sealing warning.
• Can be positioned anywhere.